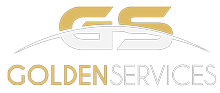 Here are 3 Things You Can Do Today To
Increase Your Online Sales
A Minimum of
$22,577!!!
You Will Learn How You Can Instantly:

Generate

MORE Traffic

(44% More Visitors)
Convert

MORE Visitors Into Buyers

Generate Over $22,000 or DOUBLE Your Current Online Business
Improve Your Customers Online Experience
Avoid Penalties Being Handed Out By Google
I will identify 3 things specific to your website you can do today, which can DOUBLE your online sales (or at least generate an extra $22,000 in sales!)
Ready to learn the 3 things I will recommend for YOUR WEBSITE?
Just provide your name, email, and website URL in the form on the right!
"Let me GIVE you the 3 things you can do today to improve your website which will DOUBLE your online sales!"
Fill In The Form Below And Receive
The 3 Things You Can Do Now
To Double Your Online Sales!